Did some work this weekend! Not much time to chat, so here's some art!
Here's one of the stickers I've been working on. I've got some more done, but they're not ready to post yet. Still in photoshop format and all.
Also, I finally colored one of the opening pages for Dark Horse Volume 1 Act 2: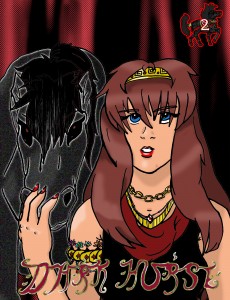 I updated the  comic, as well! Yay! I'm doing stuffs! I hope to have more soon! I've been painting a lot, so I haven't gotten quite as much done as I should here.
'Til next time!
The Blue Dragon