Shop Around!
We accept Paypal for services.
To make a purchase, e-mail me at Cerulean.Graphics@gmail.com.
 
For an idea on pricing, please visit Services and Pricing.
Digital/Graphic prints. If you're looking for something something to hang on your wall that's been printed, this is the place!
Take a peek at what comics and comic accessories we are selling. From books, to prints, to stickers–if you like our comics, you'll find something you like here!
T-shirts & Stickers on Tee-Spring. Not Dark Horse Related. This link will take you off site for the time being. Right now we're only offering a few T-Shirt designs, but this is going to expand as I have time work on things.
If you're looking for something unique, but traditional, to put up in your home or dorm, then you'll  want an original work of art. Here you'll find Paintings and mixed media art perfect for any setting!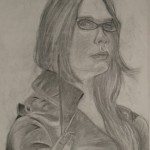 Dude! What you're looking for isn't here! Maybe you want an avatar or a graphic for your website. Need a character design to help you get started? No problem! Just drop by and see what other requests I've done, or get an idea of how much requests are by entering this shop!